Intel Whiskey Lake will supposedly be behind the next generation of laptops, but what do we know about it?
Because it wouldn't be 2018 without a plethora of different Intel releases that may or may never actually happen, we thought it would be fitting to dive into all the details and rumors revolving around Intel Whiskey Lake. Another week another microarchitecture, amirite?
Let's take things back to Computex 2018 real quick. Intel was all over the news, for its 28-core behemoth, but it also shared another key piece of information – that two new mobile-based microarchitectures would make their way to the public in the near future – Amber Lake Y-series and Whiskey Lake U-series.
Now, why these are two separate microarchitectures is beyond us, but they're both products of the third refinement of Skylake, and act as a direct successor to Kaby Lake-R. You might find yourself thinking "wait a second, weren't there some Coffee Lake U-series processors announced back in like April?"
You'd be right! However, we actually haven't seen many laptops with these Intel Coffee Lake U-series processors – most of the best laptops this year have featured either Kaby Lake-R or Coffee Lake H-series chips. Still, we do have reason to believe that the newly refreshed MacBook Pro 2018 is rocking Coffee Lake U-series processors.
Whiskey Lake U-series chips, then, if the rumors are actually true, would be behind some of the best Ultrabook releases come this fall. Especially if they really do feature boost clocks that are 500MHz faster than the current Kaby Lake-R chips.
Beyond that initial hint from Computex, we don't have any official information to go off of, but we have a boatload of leaks, rumors and wanton speculation. So strap yourself in and bookmark this page, as we'll update it with any new information as it surfaces.
Cut to the chase
 What is it? The reported next mobile Intel microarchitecture
 When is it out? Likely Fall 2018
 What will it cost? Depends on the laptop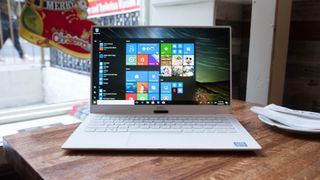 Release date
Manufacturers are already starting to list Whiskey Lake CPUs, according to rumors from Wccftech, so we can reasonably expect to see them in the wild later this year. Unlike the Coffee Lake-S chips that will kick off the 9th-generation, we don't really think the Whiskey Lake U-series of processors will have that much fanfare surrounding it.
Instead, we'll likely just see some laptops with the new processors launch sometime this Fall – probably refreshes of some of the best Ultrabooks, like the HP Spectre x360, Dell XPS 13 and maybe even the Surface Laptop 2.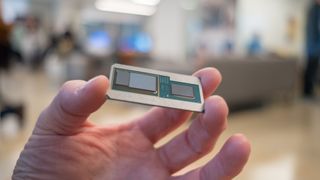 Price
Because Whiskey Lake is a mobile microarchitecture, it's unlikely that the price of the actual chip will affect most consumers. For instance, the Intel Core i5-8250U is listed at $297 (about £225, AU$400) and the Intel Core i7 8550U at $409 (about £310, AU$551). However, these aren't really public facing prices, and is rather what laptop manufacturers pay to include these chips in their laptops.
So, according to that leak reported by Wccftech, we're getting both an Core i7 and a Core i5 processor. We can probably expect laptops packing the Core i5 chip to start around $800 (£606, AU$1,079), whereas Core i7-backed laptops will be more expensive, probably around $1,000 (£760, AU$1,350).
Either way, if the release is as close as rumors suggest, we'll see pricing information for Whiskey Lake-powered laptops in the very near future.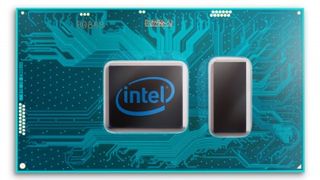 Specs
If the specs leaked by infamous benchmark leaker Tum Apisak are accurate, we're looking at two main CPUs included in the Whiskey Lake family: the Core i5-8265U and i7-8565U. These are both four-core, eight-thread chips, much like their Kaby Lake-R brethren. Where they really set themselves apart, however, is their clock speeds.
The stock clocks on both of these chips are virtually the same as the Core i5-8250U and Core i7-8550U at 1.6GHz and 1.8GHz respectively. But, if these leaks are to be believed, Intel has found a way to increase the Turbo Boost for both of these CPUs by another substantial 500MHz.
The increase in performance likely wouldn't be as substantial as the move from 7th-generation Kaby Lake to 8th-Generation Kaby Lake-R – we're not getting any extra cores. However, this much of an increase in Turbo Boost speeds may still potentially lead to double-digit increases in performance, especially with single-threaded applications. What's better, Whiskey Lake processors will apparently be capable of this clock speed increase without upping the TDP.
As far as the integrated GPU goes, though, it looks like Intel is sticking with the Intel UHD Graphics 620 chip found in the Kaby Lake-R chips, so don't expect vastly improved GPU performance with this new microarchitecture.
We're sure more concrete information is going to come out in the following months regarding the specs of these Intel Whiskey Lake chips, so be sure to check back often, as we'll add any information that comes our way.
via Intel Whiskey Lake release date, news and rumors | TechRadar